Used 1973 Oldsmobile Delta 88 - Financing Available! for sale in Broomfield, CO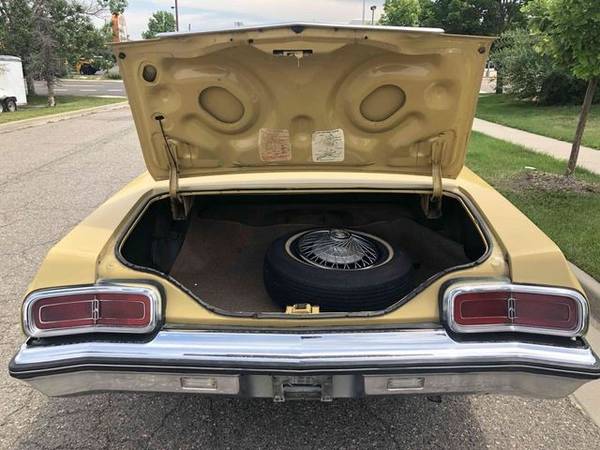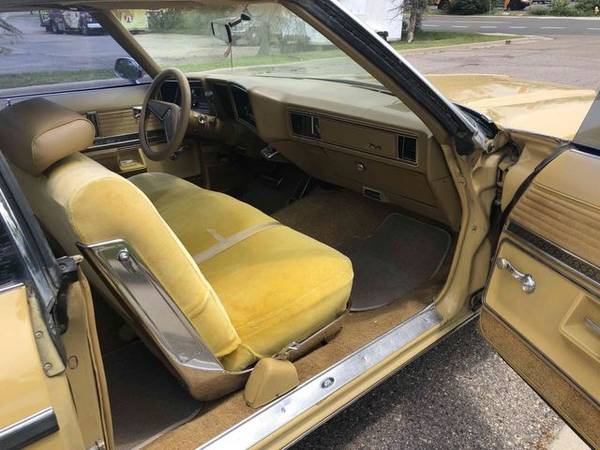 Vehicle Description
This Oldsmobile Delta 88 can be yours today! If you have bad credit or no credit, we can help! Call us today at (970) 680-8060 !
1973 Oldsmobile Delta 88 455 V8 Colorado 1 owner, no rust, 455 CID V8
Price: $5,900.00
Year : 1973
Make: Oldsmobile
Model: Delta 88
Odometer: 84418 miles
Engine: 455 V8
Transmission:
Color: Yellow
This 1973 Oldsmobile Delta 88 is fully loaded!
Vehicle Options

Put some oldies music on the AM radio and go cruising!  This classic Oldsmobile coupe has been garaged by it's one owner here in Colorado since new.  Serviced regularly at Broomfield Auto Service and now on consignment by the owner.  Has a fresh $4,000 + paint job, new tires, new battery.  Clean title in the original owner's name and eligible for collector license plates.  Buy this and head on out to the next car show.
Come in today!
Broomfield Auto Service
137 Nickel St, Broomfield, CO, 80020

(970) 680-8060

Vehicle Options
Leather Seats, 0 0 2 RWD 455 V8 Yellow Gasoline Yellow
Disclaimer: All vehicles subject to prior sale. We reserve the right to make changes without notice, and are not responsible for errors or omissions. All prices exclude government fees and taxes, any finance charges, and any emissions test charge
Powered By DealerCenter
Vehicle Details
Similar vehicles
Olds 88 Royale in Beloit, WI
Selling my 1994 Olds 88 Royale that has only 140k miles on it. (I think it's a collector now!). No rust, no engine leaks. It's got the 3.8 engine i...
Recently viewed