Used 1986 FERRARI 308 GTB kit for sale in Sandown, MA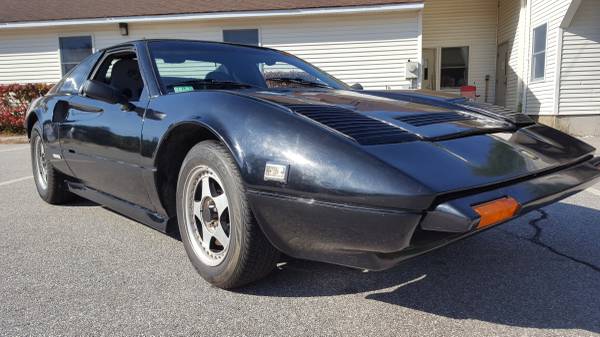 Vehicle Description
For Sale not Trade my 1986 Pontiac Fiero with a very nice Ferrari 308 GTB body kit, replica.. This is a complete done car
was on the road for a few years in the summertime. It has been in storage and needs a few things to get back out there again. The headlights work but don't come up on there own. It is a little rough around the edges but it is a complete car. Paint needs help.
Kit very expensive and one of the best back in the day. $8500 is a very fair price considering all the hours worked to get her done and on the road inspected. The wheelbase is only 1.4 " off the real Ferrari wheelbase. Drive it home in the daytime. Mid engine V6 auto no leaks no smoke 4 wheel disc brakes. Refurbish or drive as is Thanks If you text please say something original or I will just delete. Sandown NH is 1 hour north of Boston RT 495 Haverhill Ma Exit 51 then 15 miles. Video highlight and go to ...
Vehicle Details
Similar vehicles
Recently viewed
2004 Maserati Spyder, Ferrari made engine in Florence, AL
Maserati Spyder,, v8, paddle shift, interior about 7, exterior 9, runs and drives, but it does have an issue with the F1 transmission, not sur...
1979 Ferrari 512 BB in San Carlos, CA
This one-of-a-kind 512BB was originally built by famed tuner Bob Norwood. The car was powered by an an 1100-hp Testarossa engine. It was featured o...