Used 2005 Cobra Kit car for sale in Airville, PA
Vehicle Description
2005 Lonestar cobra kit car. 350 sbc with 350 turbo transmission. 9" Ford Currie rear with 4:11 gears. 4 wheel disc brakes. 4 link suspension. $70k spent. Will trade for 55,56,57 Chevy. Pro touring. Impala. Bel air. Try me... 1-717-322-1041
Vehicle Details
Similar vehicles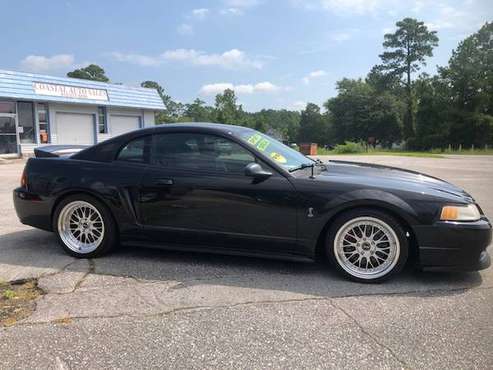 Recently viewed
1969 Camaro in Fresno, CA
1969 Camaro that I bought 5 months ago and have poured money into since. My budget is gone and it's not where I want it so I'm gonna cut my losses ...
97 Mustang Cobra in Lopez Island, WA
97 SVT Cobra black/black all around good car. Paints faded a bit on the roof and hood interior is perfect. Have had it for five years no issues no ...
1997 mustang cobra in Worcester, MA
Mint cobra with tons and tons done to it, new clutch coil overs, ect.ect. dont really feel like listing everything. If you know about mustangs youl...