Used 2013 FIAT 500 - Low mileage, great condition for sale in New Orleans, LA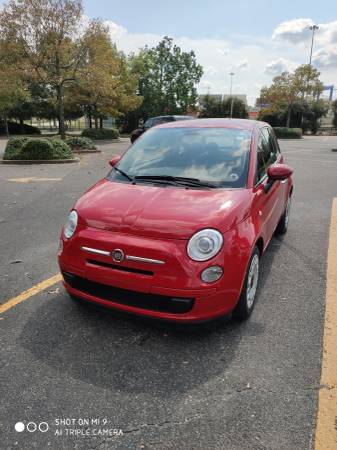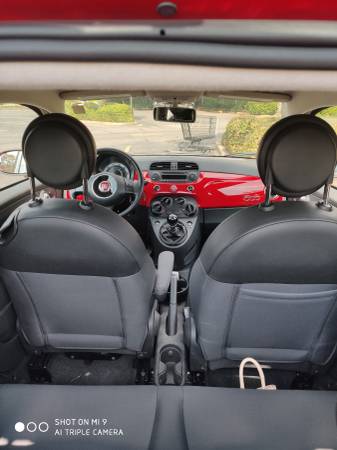 Vehicle Description
Very low mileage (15,800), excellent condition, clean, well maintained, all repairs were done at the dealer's place.
Vehicle Details
Similar vehicles
2013 FIAT 500 Sport (LOW MILES) in Delta, OH
This is a 2013 FIAT 500 Sport with the 1.4L 4-Cylinder Motor and 6-Speed Automatic transmission, both of which work perfectly. The tires are Continental-branded and are in fantastic shape. This FIAT has no mechanical issues and runs and drives lik...
fiat pop 500 2012 in Palisades Park, NY
10 Reasons Why I Love the Fiat 500 1. Crazy surprising storage. You really wouldn't believe the amount of stuff that fits in this tiny car. 2. Amazing on gas. A trip to and from the Twin Cities left me with 1/4 of a tank. That's...
2012 FIAT 500 POP in Sun City West, AZ
1.4liter 107k miles. 5speed standard transmission. Cold air. Clean title. Emissions good till 2021. Everything works, well maintained vehicle. 2nd owner. This car needs nothing. Has new tires, brakes and battery. Asking $390) obo. Dont...
Recently viewed
2012 fiat 500 in Grayson, GA
2012 Fiat 500 pop for sale. Is 1.4L 4cylinder with 141kmiles. In great shape, runs and drives great only 141kmiles. Has power windows and doors, clean inside and out, gets great gas milage 30 city and 38 Hwy. has current emissions and clean ga tit...
SeaFoam Green Fiat 500, under 40k miles in Koloa, HI
The only seafoam green fiat on the island is for sale. $5000.00 OR BEST OFFER *I have been the one and only owner of this car, which I purchased brand new in 2012. *It has never been in an accident or had any transmission, clutc...